This session is dedicated to promoting personal and professional growth for women through community building, networking opportunities, and encouraging young women to choose optics and photonics as a career. In this year OPD, we will focus the topic of careers in Optics and Photonics.
Date and time: Wednesday 7th of September , time 17:15 – 18:40 EEST
Venue: OPD2022, Sokos Hotel Torni Raide 1&2, Tampere 
Preliminary Program:
17.15-17.20
Opening
17.20.17.35
"Careers in technology – gender equal or not?"
Susanna Bairoh, Research Manager, Academic Engineers and Architects in Finland TEK
17.35-17.50
"From childhood dream to a PHABULOuS reality"
Jessica van Heck, Managing Director, PHABULOuS Pilot Line Association
17.50-18.05
"Women in Photonics – from a personal and business point of view"
Kristin Holzhey, Managing Director, Trioptics
18.05-18.35
Q&A and Discussion
18.35-18.40
Closing
Speaker Bio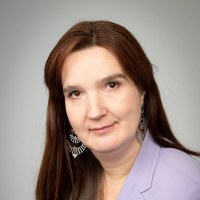 Susanna Bairoh works as Research Manager at TEK (Academic Engineers & Architects in Finland) and is responsible for leading and managing TEK's research activities and the research team. Susanna has 20+ years of experience in conducting various kinds of quantitative and qualitative research projects. She holds a Master of Social Science degree from University of Helsinki is completing her Doctoral studies at Hanken School of Business wherein her dissertation focuses on the gender gap in STEM. Susanna is passionate about improving gender equality, diversity and inclusion in technology and technology workplaces. She has conducted several research projects on the topic within TEK and with universities and other partners.
Jessica van Heck has a bachelor's degree in engineering from the University of Applied Sciences and over 20 years of experience in the corporate world. As Managing Director, she is the entry point to the pilot line and its services for companies aiming to pilot and produce devices integrating free-form micro-optical components. During this presentation she will talk about her experiences as a woman in photonics and the journey that led to her position now as Managing Director of the PHABULOuS Pilot Line Association.
Kristin Holzhey is the Vice President of the strategic business unit "Optical Test & Measurement" at JENOPTIK AG; managing director of the Trioptics group (a member of the JENOPTIK group) since January 2022. Since 2007 she had various positions within the Jenoptik group such as procurement manager, executive assistant to the President & CEO, post-merger integration manager, managing director of OTTO Vision. Academic background: Industrial Clerk, Bachelor of Science in Business and Economics (Friedrich-Schiller-University Jena, Germany) and MBA (University of Aberdeen, UK)
For more information and practical details please contact Ana Gebejes +358414760113, ana.gebejes@photonics.fi or Caroline Amiot +358404126653, caroline.amiot@photonics.fi