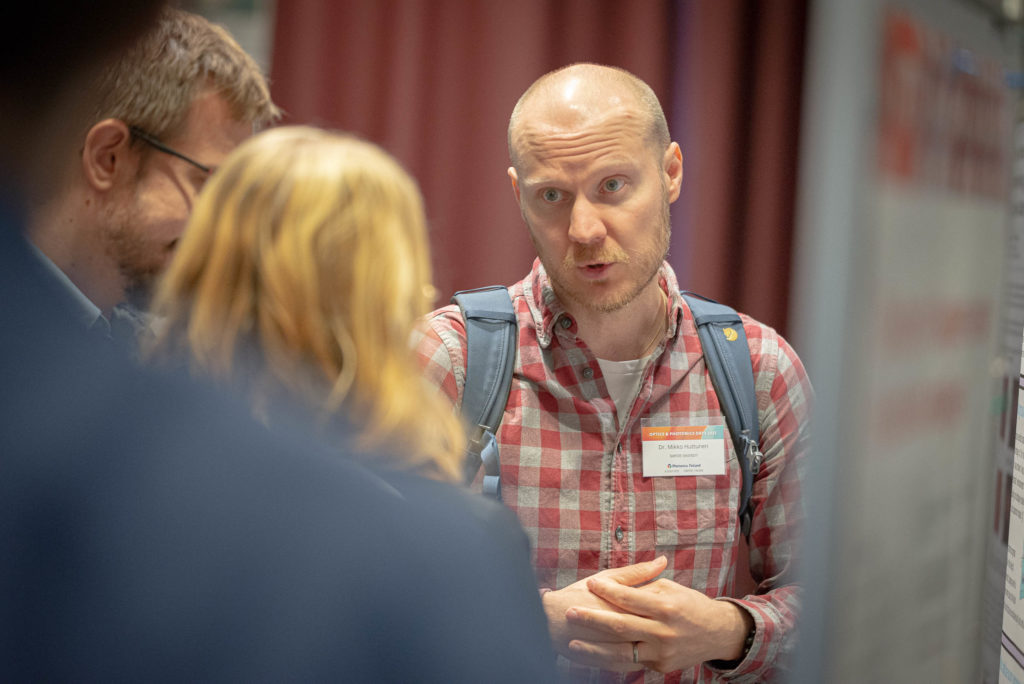 The Optics and Photonics Days academic conference program consists of submitted contributions as well as invited talks, plenary speakers, panel discussions and other related activity. Academic sessions include oral presentations and poster presentations for which you may submit your abstract for review by the program committee and additional expert reviewers.
The conference will cover all aspects of Optics and Photonics, however, the main topics for sessions (more details here) this year are:
Integrated Photonics
Sensing and Imaging
Emerging active material and devices
Quantum technology
Typographical instructions for the submissions are listed in the abstract template, which is available in Microsoft Word -format and LaTeX-format. The maximum length for the abstract is 1 page. The abstract template for submission is available here: Submission template for OPD.
The submissions are now open only for post deadline posters and will close on May 3rd. All the oral presentations have been selected from the first round of submissions.
Minimum requirements for submission are:
Submission type select (preferred oral or poster presentation),
All authors, email addresses and organizations; list of authors must be identical to the submitted pdf-file,
Title of Contribution,
A short summary of the work (max 3 000 characters)
Poster session details and schedule for OPD2023
Poster size is A0 (841 x 1189 mm), poster stands are 88 x 118 cm.
Depending on the total number of posters, the poster session might be split in two different sessions.
Posters can be set in place 31st of May starting at 8AM.
Poster walls will be located in the OPD venue / Carelia 2nd floor / lobby area.
If you have additional questions regarding poster session, please contact Caroline Amiot, caroline.amiot@photonics.fi