Microelectronic packaging conference
June 12
@
8:00 am
–
June 14
@
5:00 pm
EEST
What could be better than Gothenburg in June? A microelectronic packaging conference in Gothenburg in June!
The NordPac 2022 conference and exhibition will held on 12-14th June 2022 at Chalmers University of Technology in beautiful Gothenburg Sweden.
As you can see from the technical program, NordPac has much to offer:
– 2 complimentary short courses
o Climatic reliability of electronics and prevention strategies – Rajan Ambat, Technical University of Denmark
o Life Prediction of Power Electronic Components based on Thermal Modelling – Francesco Iannuzzo and Amir Sajjad Bahmani, Alborg University
– 5 keynotes
o Sensor packaging and stability, Åsmund Sandvand, Sensonor AS
o Electronics Industry Growth Markets: Package Choices, Challenges, and Trends, E. Jan Vardaman, TechSearch International, Inc.
o Pill Microsystems for Diagnostics and Therapy, Andreas Ostmann, Fraunhofer IZM
o Advanced Capacitor Technologies, Thomas Ebel, University of Southern Denmark
o Thorbjörn Ebefors, SILEX Microsystems AB
– 20 technical presentations
– Exhibitor presentations (free if you register at the front desk)
– 9 great exhibitors that you can visit for free if you register at the front desk.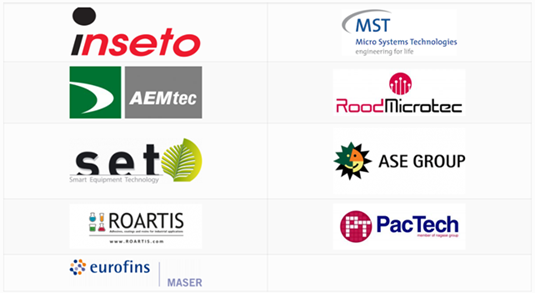 In addition, The NordPac 2022 organising committee, IMAPS Nordic and IEEE EPS always value the importance of personal development and networking at our events. Therefore we offer the two short courses as complimentary to our participants on Sunday the 12th, followed by a Cocktail Party welcoming reception. In combination with the conference dinner on Monday the 13th and the many coffee breaks in the exhibition area, NordPac will offer you an excellent opportunity to network with microelectronics and packaging colleagues from both industry and academia.
We hope that you will join us in Gothenburg for this exciting event by registering for the conference.
Important links:
– Registration: https://www.conftool.net/nordpac2022/
– Program: https://www.conftool.net/nordpac2022/sessions.php
– Keynotes: https://nordic.imapseurope.org/keynotes/
– Short courses: https://nordic.imapseurope.org/nordpac/short-courses/
We look forward to seeing you in Gothenburg!
Best regards,
The NordPac 2022 organising committee, IMAPS Nordic and IEEE EPS
Follow us on LinkedIn @IMAPSNordic
IMAPS NORDIC – International Microelectronics and Packaging Society (imapseurope.org)