Photonics Finland in April 2020, aiming to map the operators in the Finnish Photonics industry, and the size of the Finnish Photonics industry as a whole.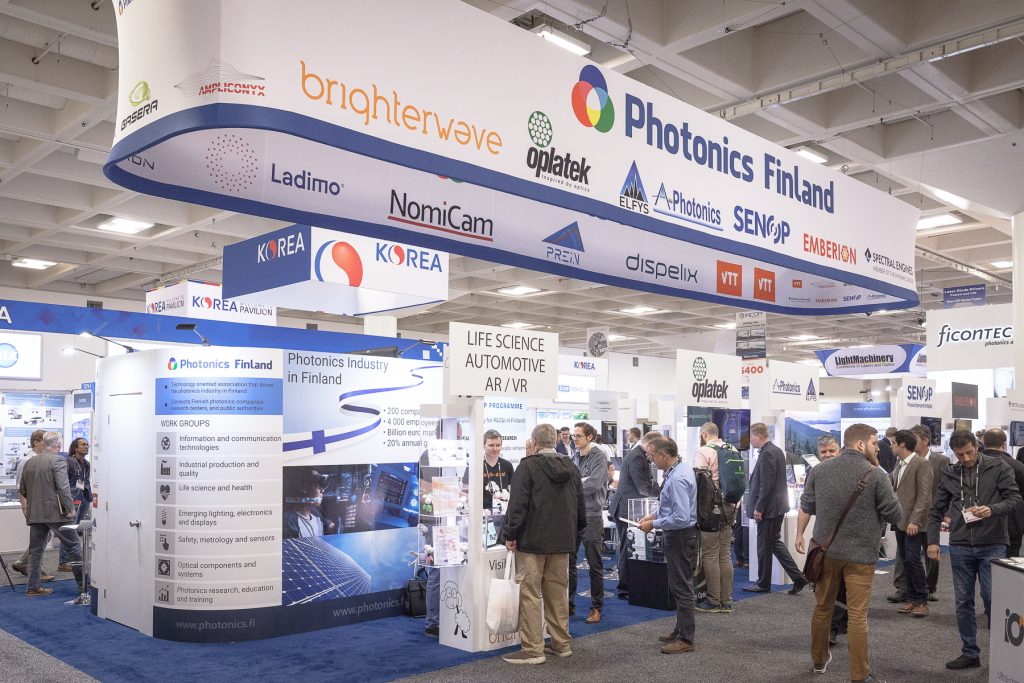 The obtained answers will be handled with great care and trust, and the results will be depicted only at an industry level. The summary of the results will be shared with all respondents. We kindly ask You to respond to the survey by April 28th, 2020.
Responding to the survey takes about 5-10 minutes and it can be accessed through the following link: https://fi.surveymonkey.com/r/photonicinfinland
The results from this survey will help to support and develop new business and research opportunities in the Finnish photonics field by mapping out the photonics industry operators and gaining a deep knowledge of their needs and perspectives.
The survey is carried out during April 2020 and it is executed by Boost Brothers Oy. In case you have any questions regarding the study, additional information on the targets and implementation of the study is provided by Juha Purmonen, Executive Director, Photonics Finland (juha.purmonen@photonics.fi, Tel. +358 50 354 3832) and Dr. Juho-Kusti Kajander, CEO, Boost Brothers Oy (juho-kusti.kajander@boostbrothers.fi, Tel. +358 40 750 2775). The results from the survey are only utilized for the needs of this specific study and the answers are only depicted at an industry level.