Women scientists are leading as well as widely participating in ground-breaking research across the world in different areas of science, including photonics. Despite challenges of gender discrimination and lack of recognition in the scientific community, countless inspiring women have made historic contributions to science and helped advance understanding of the world around us. Many of them were not recognized in their own lifetimes, but their achievements have helped generations of scientists to come up with innovative ideas.
Renowned Women in Photonics
Whenever we talk about leading women scientists, Madam Marie Skoldowska Curie comes to our mind with reverence, the physicist and chemist who conducted pioneering research on radioactive decay, was the first woman to receive the Nobel Prize in Physics in 1903 and became the first person to receive a second Nobel Prize in Chemistry in 1911. Donna Theo Strickland, the Canadian optical physicist and pioneer in the field of pulsed lasers was awarded the Nobel Prize in Physics in 2018 who is a professor at the University of Waterloo, Canada and a wonderful ambassador of women scientists in Photonics.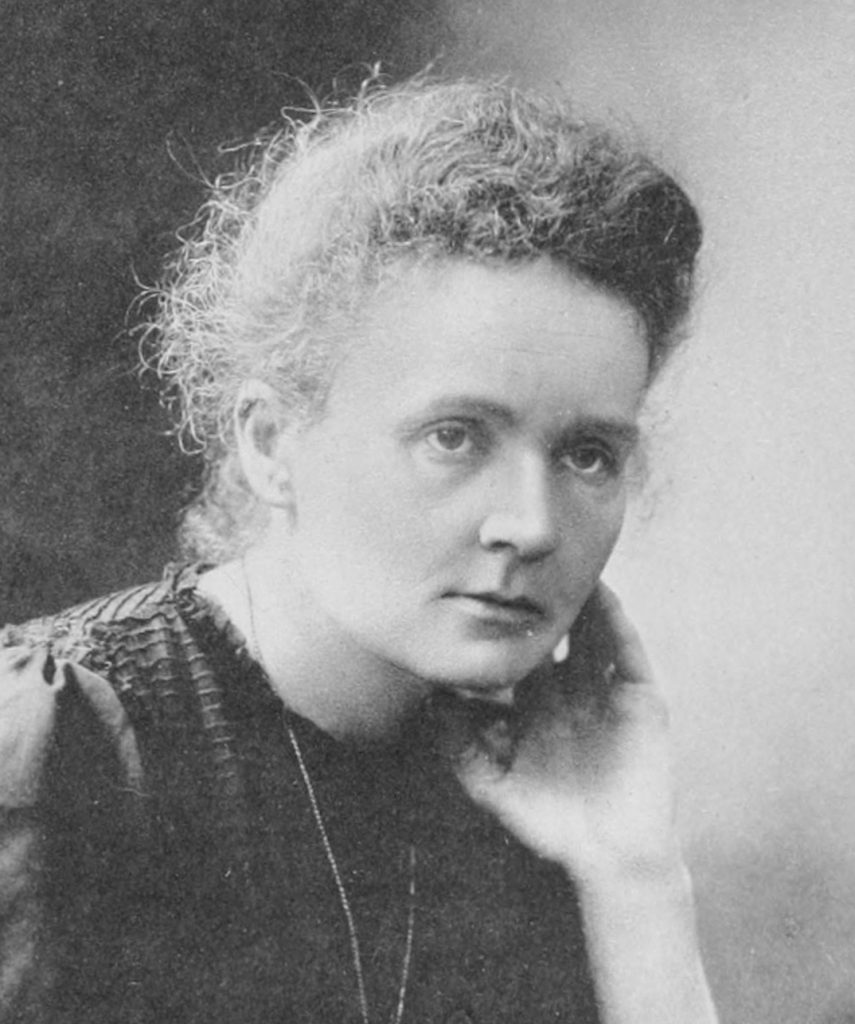 International Photonics Societies patronizing Women scientists
International Photonics Societies have come up with excellent opportunities to support the career growth and activities of women scientists in various stages of their lives. Since 1998, SPIE Women in Optics program promotes personal and professional growth for women through community building, networking opportunities, and encouraging young women to choose optics as a career. Starting in 2005, SPIE has produced the Women in Optics planner highlighting women who are making a difference through their work and other contributions to the fields of science, optics, and engineering. The planner supports and promotes the work of female scientists, it has grown to be a tool for introducing girls and young women to the possibilities of careers in all sciences, technology, engineering, and mathematics (STEM).
According to Anita Mahadevan-Jansen of Vanderbilt University, Chair, SPIE Equity Diversity, and Inclusion Committee 2020, 'SPIE has been striving to enhance diversity and encourage inclusivity in optics and photonics for decades. Our annual planner showcases these efforts by shining light on women in the field who represent the international diversity women in this year's planner reflect the breadth of technical areas that is SPIE, from early career professionals through established leaders, from industry, academia and government, and from all over the world. Their stories are catalyzing a brighter future for women in optics and photonics.' Katie Schwertz of Edmund Optics, SPIE Gender Equity Task Force Member, 2019 stated that 'There is so much momentum right now for women around the world, and we should all be proud to be a part of a community that's helping move women forward. Please empower one another to continue in the field and encourage young women and girls…' .
"There is so much momentum right now for women around the world, and we should all be proud to be a part of a community that's helping move women forward."
European Optical Society, EOS Early Career Women/Entrepreneur in Photonics awards was launched in 2015 to honour the International Year of Light and Light-based Technologies 2015 (IYL2015), which was a global initiative adopted by the United Nations to raise awareness of how optical technologies promote sustainable development and provide solutions to worldwide challenges in energy, education, agriculture, communications and health. The awards were part of the activity of the LIGHT2015 project. In its launching year, the awards were known as LIGHT2015 Young Women in Photonics/ Young Photonics Entrepreneur Awards.
The Early Career Women in Photonics Award is presented to honour a young female scientist who has made outstanding contributions to photonics. In 2015, Nathalie Vermeulen of Photonics Team (B-PHOT), Vrije Universiteit Brussel (VUB) in the Applied/Engineering category and Laura Na Liu of Max Planck Institute for Intelligent Systems in the Fundamental category were the recipients of the award. According to Nathalie, who is very much fascinated with Photonics, "There is an artistic touch to light. Anything visual is connected to light, and light thus is essential in all visual art forms, like painting, sculpting, filmmaking, etc." In 2016, the award goes to Camille-Sophie Brès, École Polytechnique Fédérale de Lausanne (EPFL) for her outstanding research and work on Fibre and Waveguide Optics.
The Optical Society, OSA Foundation (OSAF) strives to elevate the profiles of women in optics and photonics and increase the percentage and total number of women participating in OSA and the broader field at all levels. In 2016, the OSAF launched the online Honor Your Mentor program, and in 2018 and 2019, this platform is leveraged to create the online Women in Science program and promoted the ability to leave a tribute during the month of February to celebrate the International Day of Women and Girls in Science, and have been featured on the www.osa.org website.
Concluding Remarks
It is a matter of concern that though the number of young, well-trained female graduates is high in the field of photonics, women who hold a leading position in academia and high-tech industry are still underrepresented. According to United Nations data, less than 30% of scientific researchers worldwide are women. Women still comprise less than ~10% of the overall photonics workforce in many parts of Europe and other parts of the world. Despite their remarkable discoveries, women still represent just 29% of researchers globally, and their work rarely gains the recognition it deserves. Only 3% of Nobel Prizes for science have ever been awarded to women, and only 11 % of senior research roles are held by women in Europe.
So, we have to cultivate a culture of openness and inclusivity to eradicate gender biasness and make the world of a shining example of all minds coming together to innovate regardless of gender, race, nationality, culture, educational background, politics, sexuality, body-type, and age, for the betterment of life. At the same time, women have to educate themselves on the issues faced by a diverse workforce, challenge their own assumptions, and tap into the rich pool of talent, perspectives and ideas offered by people different from them.
Acknowledgements The author wishes to acknowledge Institute of Photonics, University of Eastern Finland and PREIN Flagship Program supported by Academy of Finland to provide excellent opportunity to study and research in the field of Photonics. Sincere thanks and acknowledgement to Professor (em) Jouko Korppi-Tommola, Editor-in-chief of FOTONI Magazine for providing wonderful guidance and Professor Jyrki Saarinen, Deputy Director, PREIN and HOD, Department of Physics and Mathematics, UEF-Joensuu for his encouragement and support to write this article. Thanks to Dr. Juha Purmonen, Impact Manager, PREIN Flagship Program with the necessary support regarding the rules of writing articles in FOTONI.
More information about the Author:
UEF connect: Indrani Bhattacharya and Academia profile Here
More about SPIE Women in optics