Photonics Finland is happy to inform that Caroline Amiot has started 1.12.2021 as a Project Manager in Photonics Finland!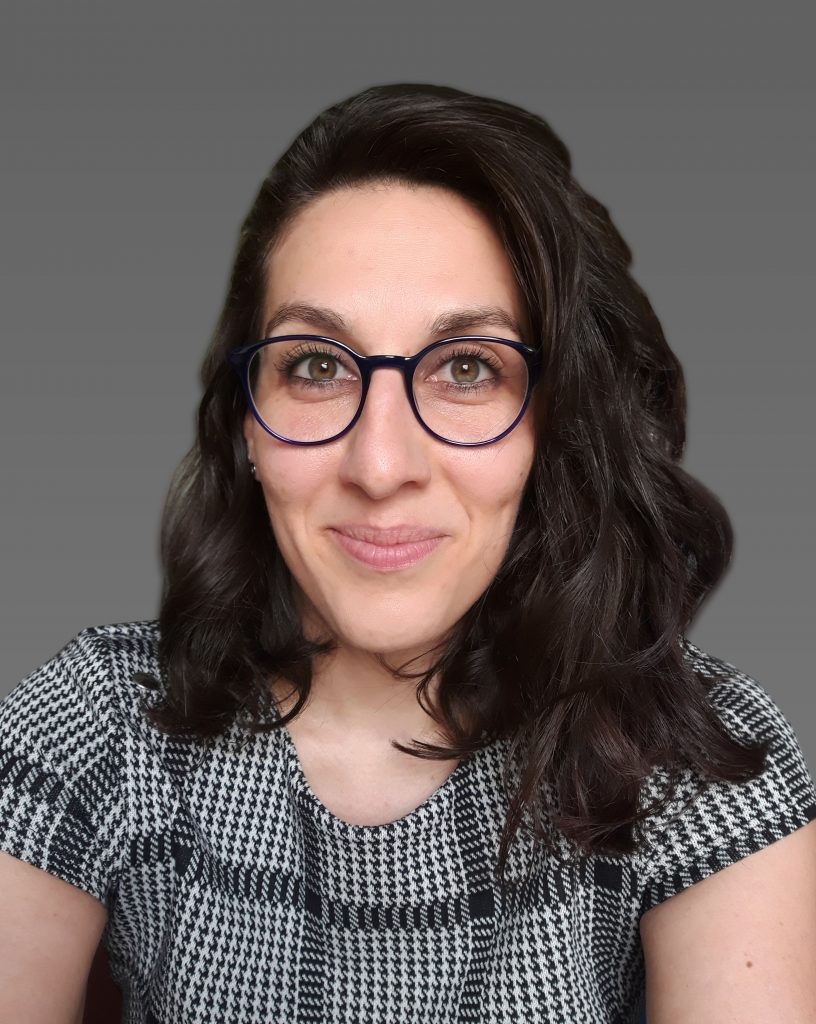 Caroline Amiot is from Besançon, France where she studied Photonics at the University of Bourgogne Franche-Comté. During her studies, she visited Newcastle, UK and Tampere, Finland where she did her master thesis on the generation of broadband sources. She continued her studies with a co-supervised PhD between France and Finland and got her double doctorate in 2018 from Tampere University of Technology and the University of Bourgogne Franche-Comté. Her doctoral dissertation was in the field of Photonics and the topic "Novel Supercontinuum Sensing and Imaging Techniques in the Infrared". After three years as a postdoc researcher in Tampere University and EPFL in Lausanne, Switzerland, Caroline decided to change career and join the team of Photonics Finland.

In Photonics Finland, Caroline will be working as a Project Manager, she will work closely with PhD Ana Gebejes on the ongoing projects and with Tuukka Pakarinen on the organization of future Photonics Finland events.

PhD Ana Gebejes will continue as a Head of Projects in Photonics Finland as a part-time, she will also be working as a post-doc researcher in University of Eastern Finland (UEF). See all Photonics Finland office team contact details here.
Photonics Finland Autumn meeting was held 1.12.2021 during Optics & Photonics Days 2021 in Turku.
One of the main decisions was that Photonics Finland company- and societal membership fees will be updated starting from year 2022.

Photonics Finland will check and update company membership category information / invoicing during 2022.

Corporate member fee categories starting from 2022

Company size 0 – 3 employees 150 EUR
Company size 4 – 10 employees 333 EUR
Company size 11 – 50 employees 400 EUR
Company size 51 – 250 employees 500 EUR
Company size over 250 employees 600 EUR


Societal member fee starting from 2022
Also during 2022 there are various of events and actions planned:
National photonics industry survey – Upcoming in March 2022!
Events in Finland

SuomiAreena (11. – 15.7.2022 in Pori, Finland): Photonics Finland & PREIN will organize photonics panel discussion
Optics and Photonics Days – September 2022 in Tampere, Finland
Forest&Photonics – November 2022
Photonics Month – November 2022

Photonics Finland Exhibitions

Photonics West 2022
Laser World of Photonics 2022

Photonics Finland Webinars (preliminary plan):

Photonics for funding
Photonics for IPR
Photonics for Healthcare / Medical
Women in photonics
Photonics communications + Photonics photo competition
Photonics Jobs (companies, students)
PhotonHub project: Photonics End Users

Photonics Finland Member-city visits (4 cities TBA)
Photonics Finland Teams meetings
Photonics Finland Baltic visit – June 2022

Photonics Finland Team wishes you all Happy Holidays and Bright New Year 2022!