WEBINAR: INVEST AND GROW IN FINLAND, A WORLD-LEADING PHOTONICS ECOSYSTEM
September 29
@
9:00 am
–
10:30 am
EEST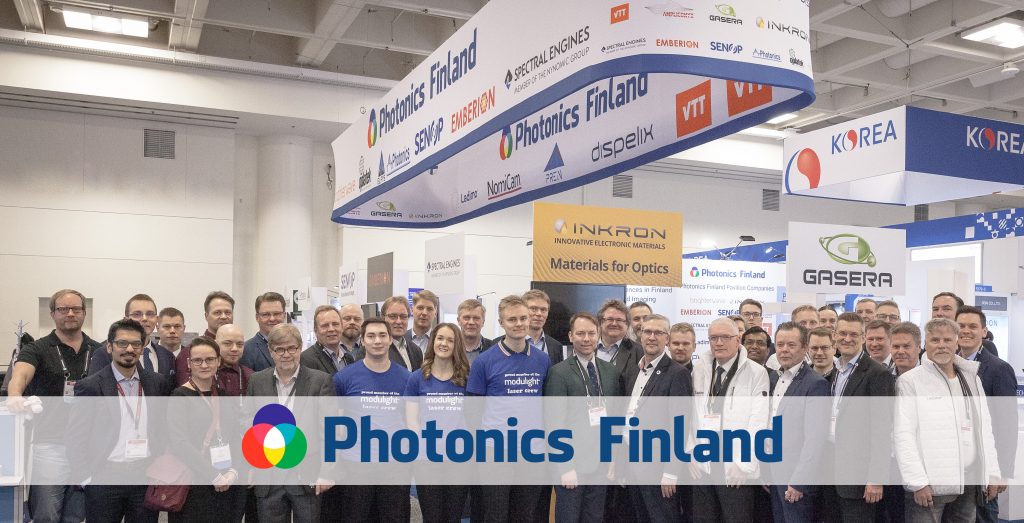 Business Finland is organizing a webinar titled "Invest and Grow in Finland, a World-leading Photonics Ecosystem" in cooperation with Photonics Finland, supported by Photonics Research and Innovation Flagship (PREIN) and the Japan External Trade Organization (JETRO).
This webinar will be held on the 29th of September 2022 from 9:00 – 10:30 (EEST) in Finland and from 15:00 – 16:30 (JST) in Japan.
WHY JOIN US AT THIS WEBINAR?
Finland has a wide range of photonics expertise, particularly for optical design, silicon photonics, and manufacturing high-quality optical components, instruments and systems. The photonics ecosystem in Finland is one of the best in the world and the ecosystem is open for international companies to participate in. In order to pursue breakthrough photonics research and enable radical growth in various industry verticals, Finland wish Japanese companies join forces with Finland to help achieve these ambitious goals.
Business Finland together with Photonics Finland, Photonics Research and Innovation Flagship (PREIN) and The Japan External Trade Organization (JETRO), are organizing a webinar that brings together Finnish photonics experts to present today's efforts and future opportunities.
The program for this event can be viewed below.
PROGRAM
Date and time: 29 September (Thu), 9:00-10:30 Finland / 15:00-16:30 Japan
Language: English
9:00 to 9:10 AM FIN / 15:00 to 15:10 JP
Opening by Business Finland, moderator Toni Mattila
Welcome words, by JETRO London
9:10 to 9:35 AM FIN / 15:10 to 15:35 JP (including max 5 min Q&A)
9:35 to 10:00 AM FIN / 15:35 to 16:00 JP (including max 5 min Q&A)
World class photonics research in Finland, by Prof. Jyrki Saarinen, PREIN & Univ. of Eastern Finland
10:00 to 10:20 AM FIN / 16:00 to 16:20 JP (including max 2.5 x 2 min Q&A)
Finnish photonics companies joining forces with Japanese companies
Company Presentation 1: SPECIM (Konica Minolta) by Tapio Kallonen, CEO
Company Presentation 2: INKRON (Nagase) by Jukka Perento, VP Operations
10:20 to 10:30 AM FIN / 16:20 to 16:30 JP
Engage with Finnish ecosystem, by Eiji Atsumi, Business Finland
10:30 AM FIN / 16:30 JP Closing
REGISTRATION
Participation in this event is free, but registration is required. Please register above by the 28th of September (Wednesday) by 17:00 EEST to get the opportunity to participate in this event.
Register here!
Welcome to the event, we are looking forward to seeing you there!
FURTHER INFORMATION

Hanna Hyttinen, Business Finland
Senior Advisor, ICT & Digitalization
hanna.hyttinen (at) businessfinland.fi
Eiji Atsumi, Business Finland
Senior Investment Advisor
eiji.atsumi (at) businessfinland.fi
Topias Vainio, Business Finland
Program Coordinator
topias.vainio (at) businessfinland.fi
This webinar is organized in collaboration with: