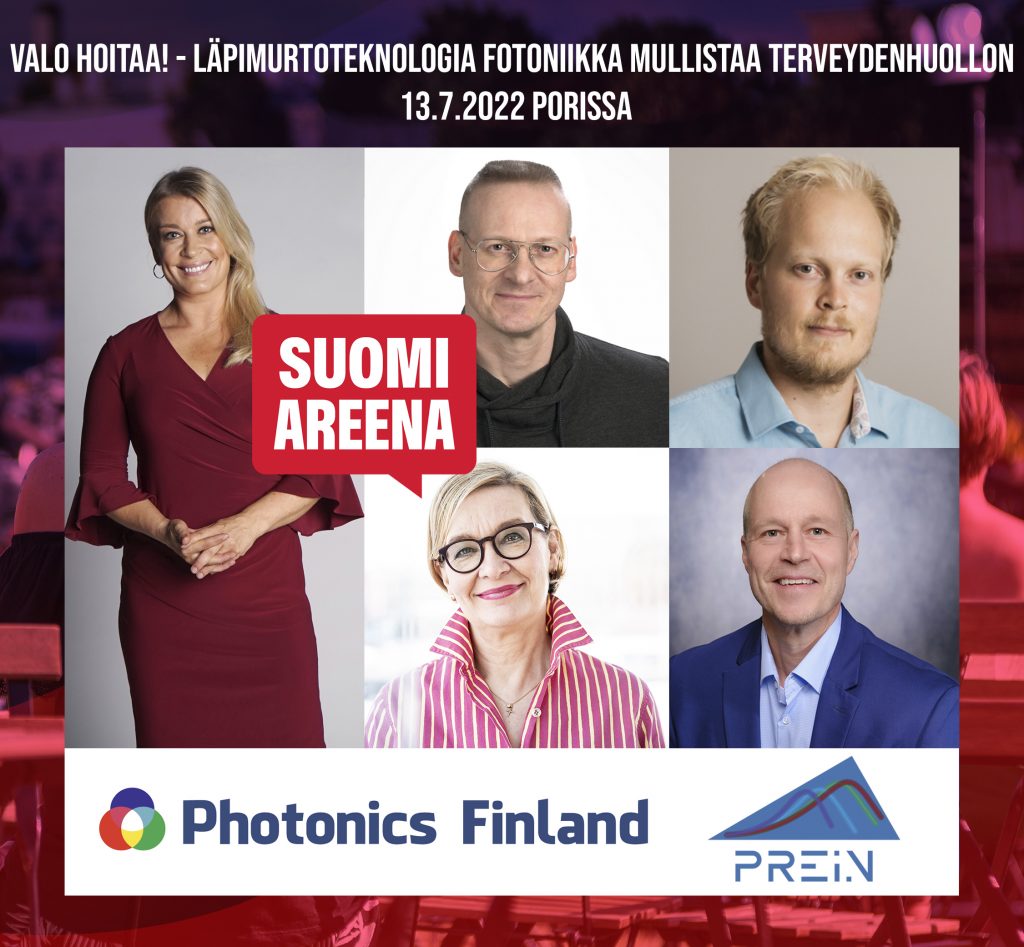 Photonics Finland and PREIN flagship will organize SuomiAreena 2022 panel discussion on 13th July at 12:00 – 12:45 in Pori Town hall stage. The discussions will be broadcasted in MTV3 network and channel. The topic for the discussion is "Valo hoitaa! – Läpimurtoteknologia fotoniikka mullistaa terveydenhuollon"
Main focus for the discussion is to get visibility for photonics through healthcare topic. Also to point out the networks and needs of photonics field.
Host and Moderator
Speakers 
Antti-Pekka Elomaa, Specialising physician, KYS Neurocenter neurosurgeons
Jukka-Tapani, Optics lead, Oura Health Oy
Paula Risikko, Politician, National Coalition Party (Kokoomus)
Petteri Uusimaa, CTO, Modulight Oyj
SuomiAreena is the largest societal discussion festival in Finland that aims to promote the opportunity for every Finn to participate in the debate on social, economic and political issues. SuomiAreena raises important topics and ideas for the whole society. The discussions are held 11. – 15.7.2022 in SuomiAreena festival week in Pori, Finland.