Within the record breaking numbers of participants, sold out OPD 2022 was held 6. – 8. September in Tampere, Finland. The event gathered experts from Industry and Academy, students, and companies from all parts of Europe to enjoy the excellent program and discussions together with photonics community in Finland.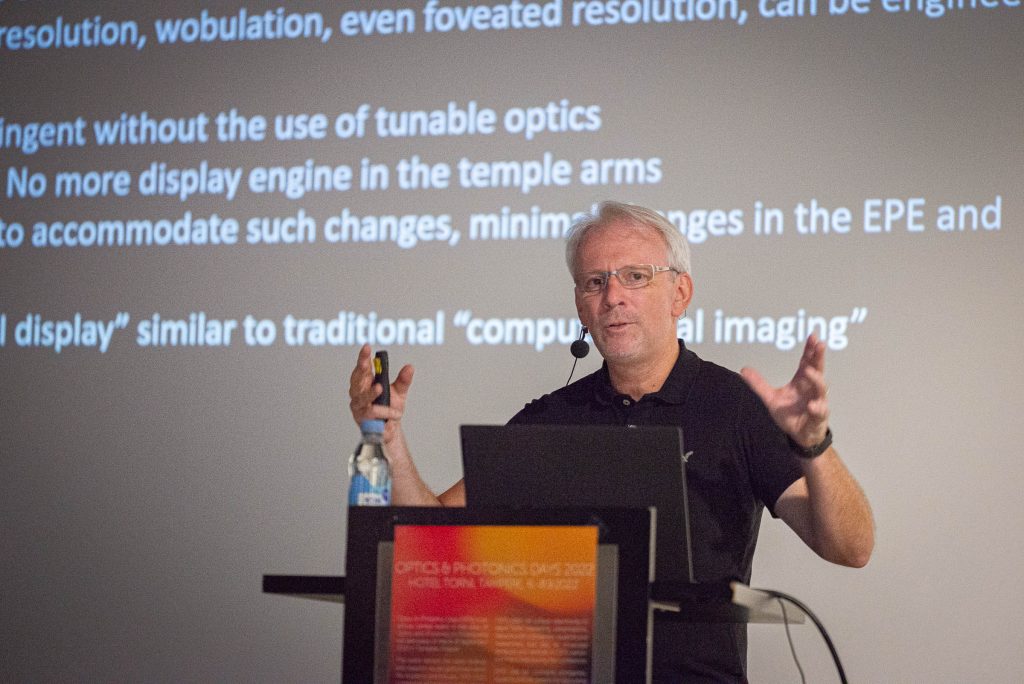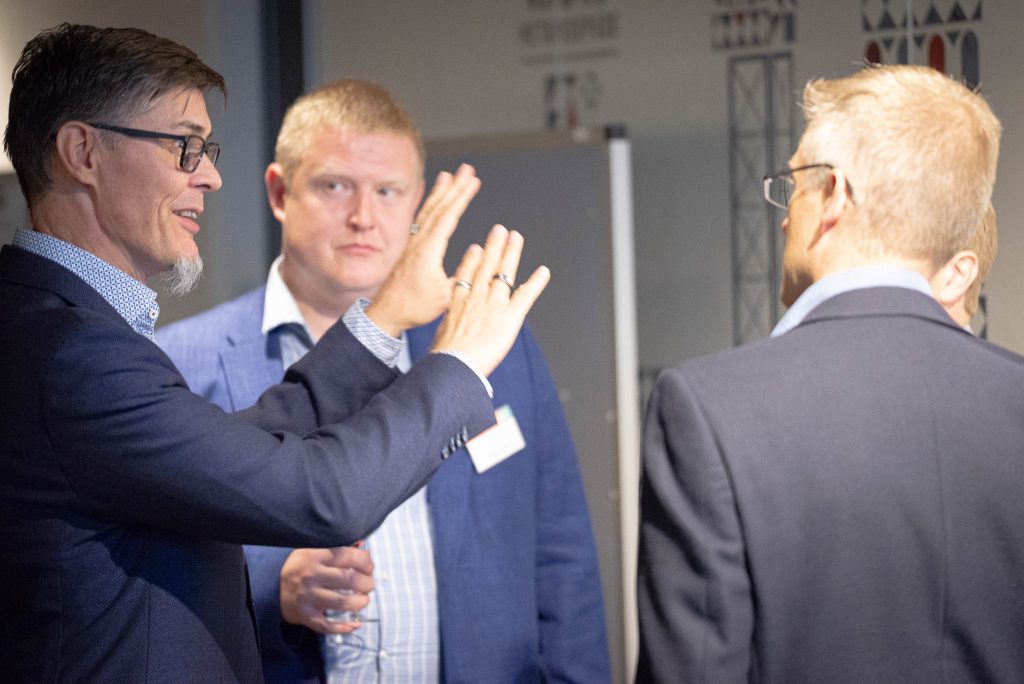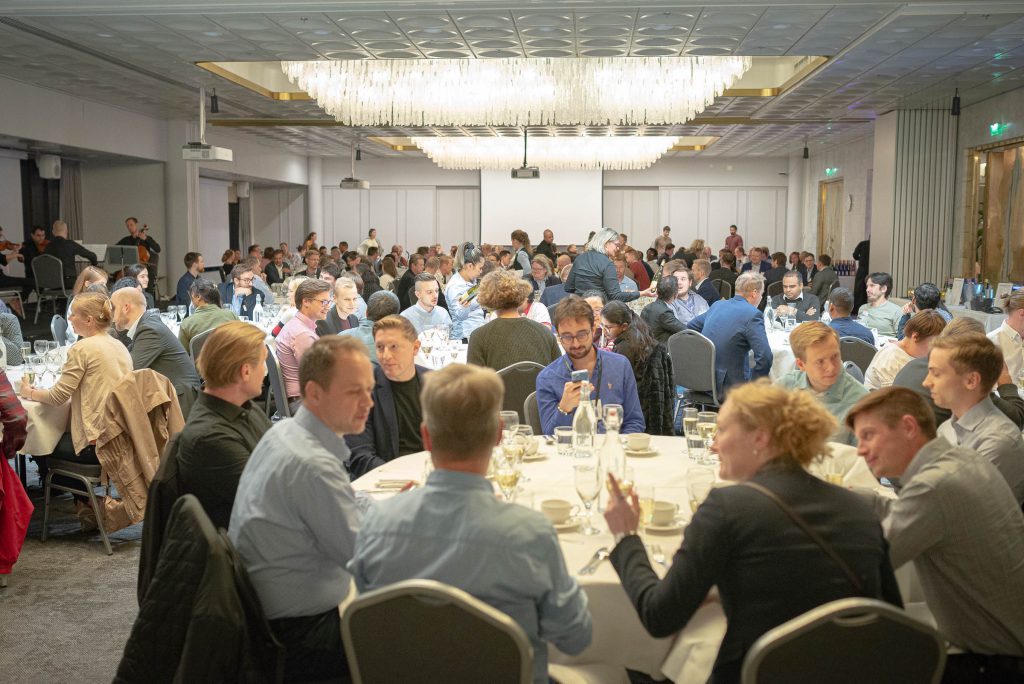 Optics and Photonics Days in numbers
340 registered participants (Offical participant list is available only for registered attendees)

150 persons from Academy (incl. 70 students)
190 persons from Industry (photonics and photonics enabling companies)

140 persons in PREIN flagship networking event and panel discussion
80 persons in Student meet up event
70 persons in Women in Photonics session
225 persons in Networking Dinner
31 companies as an Exhibitor
Optics and Photonics Days presentations
12 industrial oral presentations
16 academic oral presentations
4 panel discussions
75 poster presentations
Optics and Photonics Days Awards
This year OPD Awards were shared in three categories:
The Company of The Year 2021
The Best Doctoral Thesis 2021
The Best OPD2022 poster Awards (3 posters)
Photonics Company of the Year 2021 is Dispelix Oy!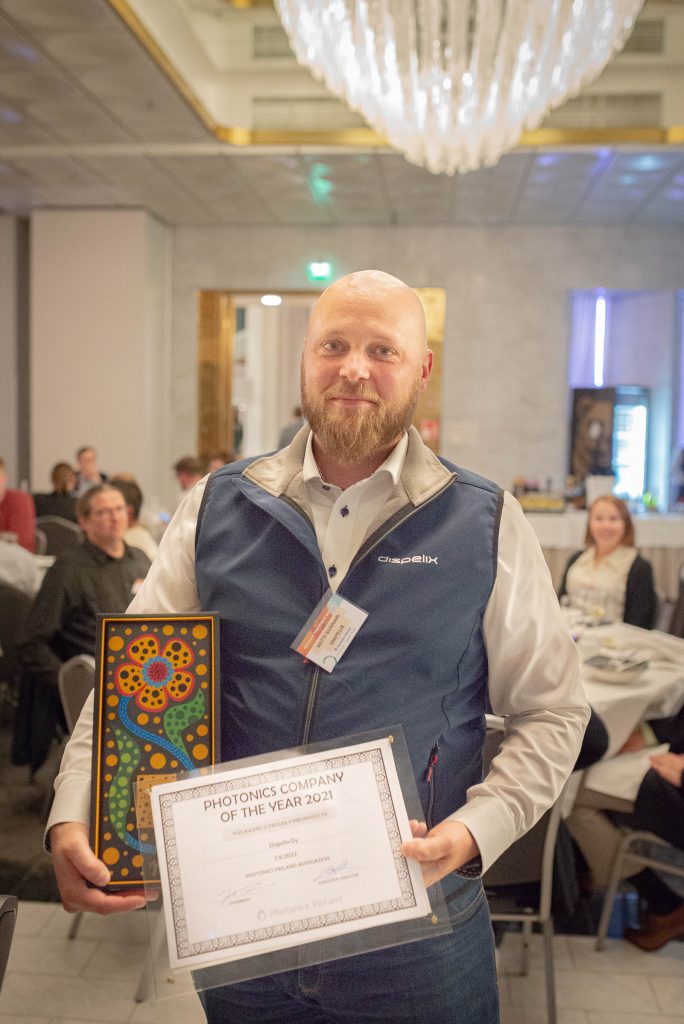 In traditional OPD Networking Dinner Photonics Finland member company Dispelix was nominated as a Photonics Company of the Year 2021! Dispelix CEO Antti Sunnari received the Award.
Dispelix is a designer and fabless manufacturer of mass-manufacturable diffractive waveguide displays and display modules for use in augmented reality (AR) and mixed reality (MR) eyewear and headsets.
The company has been growing significantly during years and recruiting actively, attracted new funding and persistently developed its technology for the markets. Also company has been actively communicating about Finnish photonics and being active in Finnish photonics community.

Photonics Doctoral Thesis Award to PhD Antti Moilanen, Aalto University!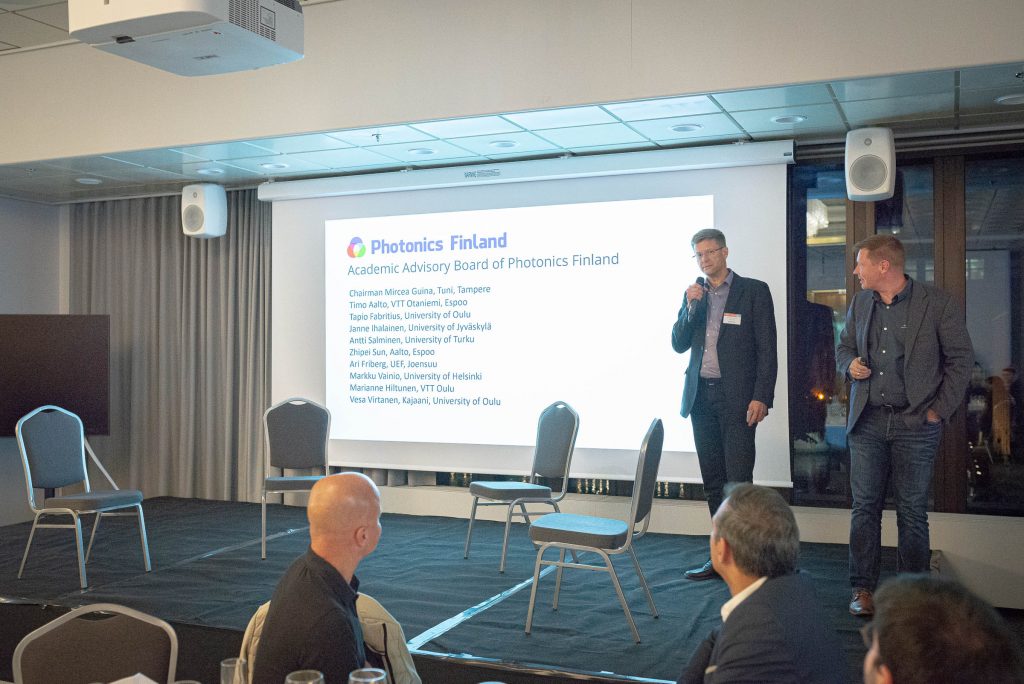 Academy Advisory Board of Photonics Finland awarded PhD Antti Moilanen, Aalto University of his Doctoral Thesis "Bose-Einstein condensation in plasmonic lattices" with maximum grades for scientific impact from all evaluators.
The Best OPD2022 Poster Awards!
OPD2022 Best Poster Award nominations for Shambhavee Annurakshita from Tampere University , Anar Ospanova from University of Eastern Finland and for Vladimir Kornienko from Aalto University.
The Winning Poster themes
Shambhavee Annurakshita – Revealing hierarchically structured domains of persistent luminescent microparticles using second-harmonic generation microscopy
Anar Ospanova – Transmission properties of self-compelementary metamaterials via Babinet principle
Vladimir Kornienko – Correlation-enhanced target detection in the optical range

Photonics Finland Congratulates all for excellent contribution towards Photonics and activity among its community in Finland!
What is Optics and Photonics Days
Optics and Photonics Days (OPD) is an annual main event for Optics and Photonics in Finland. The event delivers the latest findings and research results performed within the Academy and Industry. Program consists of submitted contributions as well as invited Industry and Academy talks and panel discussions.
Other related events during the OPD are Get Together, Networking dinner, Nordic photonics meeting, Students meet-up, Job fair, OPD exhibition, PREIN Flagship networking event, Women in photonics and Poster session.
The unique part of OPD is that for participants it offers cozy and welcoming atmosphere to create new partnerships and connections but also to do business while enjoying the company of fellow experts from academy and industry.