Espoo, Finland – September 2022 – Photonics Finland has named Dispelix Oy Company of the Year. The announcements were made at the Optics and Photonics Days (OPD 2022), which were co-organized by Photonics Finland and Finnish Flagship for Photonics Research and Innovation (PREIN).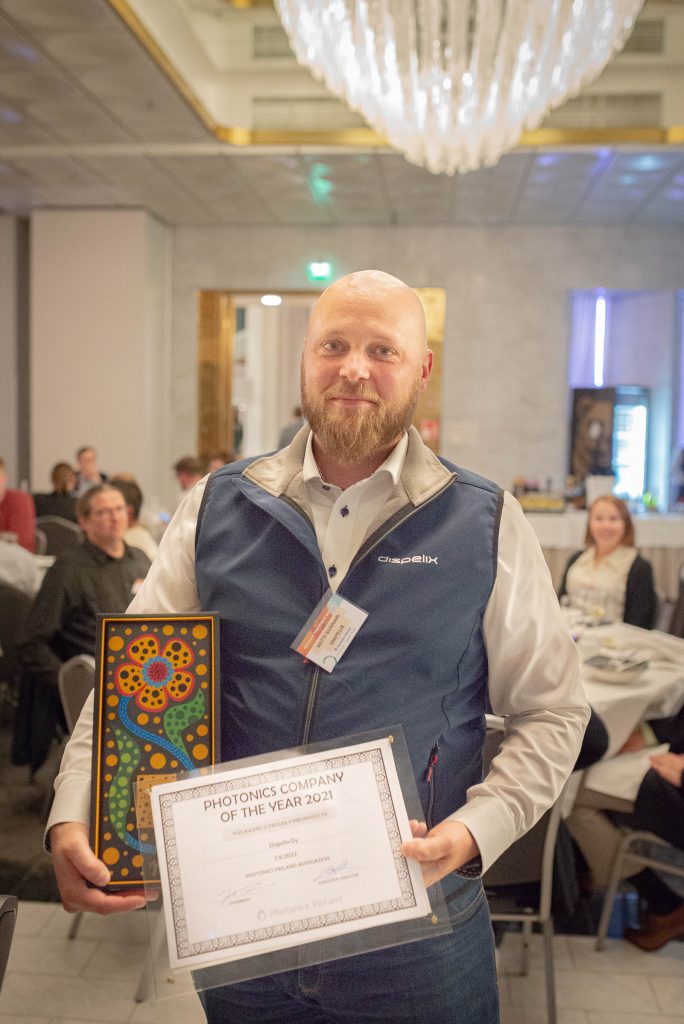 "Our team has worked in photonics for a long time, so this award from these prestigious organizations means a lot to us. Photonics is one of the major enabling technologies for the devices of the future and we will continue to focus and hire experts in this area," said Antti Sunnari, CEO and Co-founder, Dispelix Oy. "Our company has grown a lot this year, we have hired many new employees, and will be bringing on even more throughout the rest of 2022. Photonics Finland has been a great partner as we continue to recruit talent across multiple areas of our business."
"We are proud to have named Dispelix Oy as company of the year," said Juha Purmonen, Executive Director, Photonics Finland. "The company's products represent the next generation in Photonics and waveguide design. At under 1mm with single layer technology that doesn't compromise full color, image quality, clear eye contact, and field of view, they are the experts in this space and are poised to be a global leader in the waveguide market."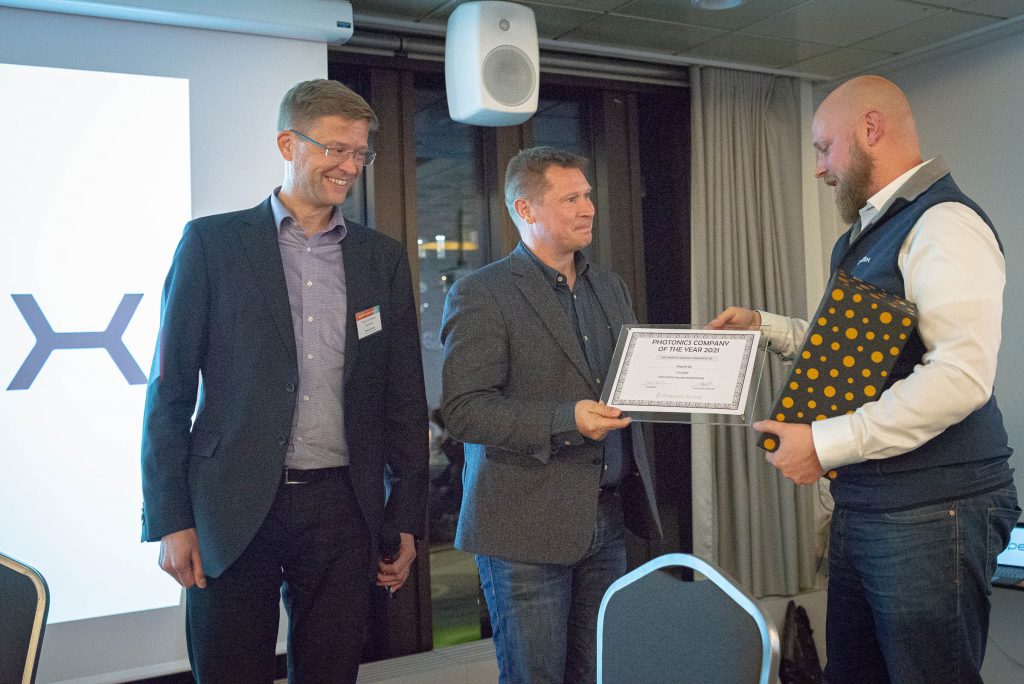 Dispelix product development and a large part of its operations are based in Finland. The company has grown rapidly and recruited experts in the photonics field not only in Finland but also succeeded in attracting top-class expats to Finland as well. In addition, Dispelix has actively participated in the advancement of the Finnish photonics community.
About Photonics Finland
An industry-led innovation ecosystem that brings together Finnish photonics education, research, product development, industry, end users and services. Photonics Finland represents companies and operators in the Finnish photonics industry, promoting the industry's development and visibility both nationally and internationally.
More information: www.photonics.fi
About the Flagship for Photonics Research and Innovation
PREIN, the flagship of photonics research and innovation
PREIN is a center of expertise in light-based technologies that connects different disciplines, companies and social actors. The flagship of photonics is coordinated by the University of Tampere and other partners are Aalto University, the University of Eastern Finland and the Technical Research Center VTT. Photonics' flagship PREIN brings together the resources and infrastructures of partners, covering the entire value chain from basic research to applied research, product development and commercialization.
More information: www.prein.fi
About Dispelix
Dispelix Oy is an advanced waveguide designer and manufacturer delivering next-generation visual solutions for consumer as well as enterprise AR and MR wearables. The company's patented single layer DPX waveguides are the thinnest on the market and do not compromise full color, image quality, clear eye contact, and field of view. They bring unmatched image quality, performance and visual fidelity combined with mass manufacturability to scale for even the largest vendors. Led by the world's most sought-after experts in optics, photonics and manufacturing, Dispelix is headquartered in the technology hub of Espoo, Finland with field offices throughout the United States, China and Taiwan. Learn more at dispelix.com.
More information:

Michael Volpatt, Dispelix
+1 415 994 8864
Michael@larkinvolpatt.com
Juha Purmonen
Executive Director, Photonics Finland
050 354 3832
juha.purmonen@photonics.fi
Kristiina Pispala
PREIN Communication Specialist
040 191 8882
Kristiina.pispala@tuni.fi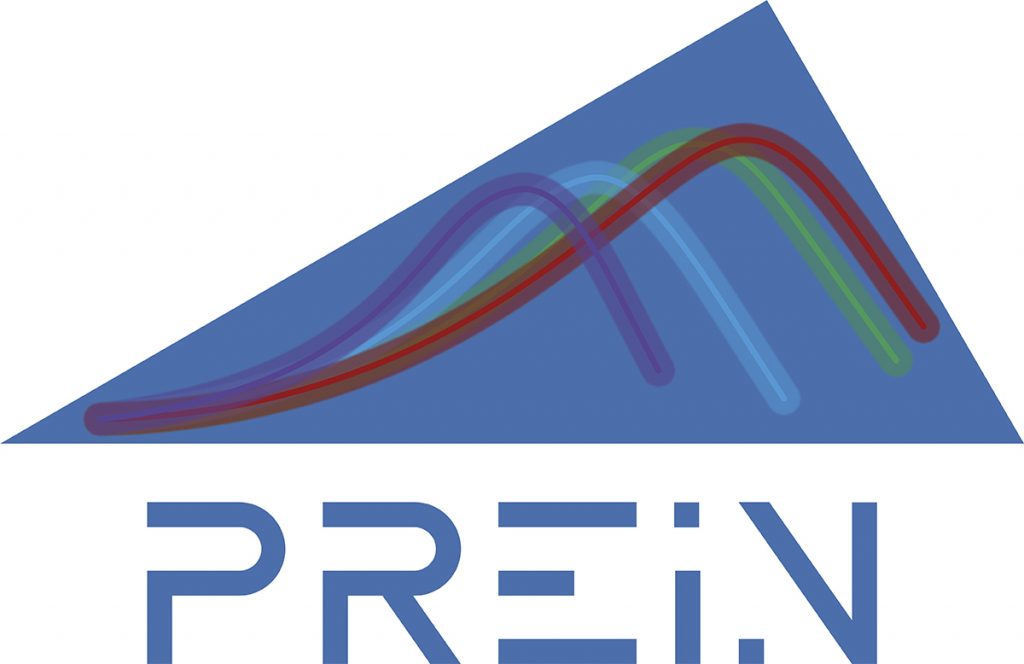 Vuoden fotoniikka-alan yritykseksi valittiin Dispelix Oy
Photonics Finland ja fotoniikan lippulaiva PREIN järjestivät Optiikan ja Fotoniikan päivät (OPD 2022) syyskuun 6.-8. päivinä Tampereella. Tilaisuudessa julkistettiin sekä fotoniikan alan Vuoden yritys että Vuoden väitöskirja.
Vuoden 2021 fotoniikkayritykseksi valittiin Dispelix Oy, joka on suomalaisperustainen lisätyn todellisuuden älylasien näyttöteknologiaa kehittävä yritys. Dispelixin tuotekehitys ja iso osa toiminnoista on Suomessa. Yritys on kasvanut erittäin voimakkaasti ja se on rekrytoinut fotoniikka-alan osaajia Suomesta sekä onnistunut houkuttelemaan kovanluokan osaajia myös Suomeen. Lisäksi Dispelix on osallistunut aktiivisesti Suomen fotoniikkayhteisön kehittämiseen.
"Olemme tehneet pitkään töitä fotoniikan parissa, joten kyllä tämä Photonics Finlandin myöntämä palkinto merkitsee meille paljon. Näemme, että fotoniikka on yksi suuri mahdollistava teknologia tulevaisuuden laitteille. Yrityksemme on kasvanut tänä vuonna paljon, olemme palkanneet 60 uutta työntekijää, ja siinä Photonics Finland on ollut suurena apuna Job Board-alustan kanssa," toimitusjohtaja Antti Sunnari Dispelixista kertoo.
Vuoden fotoniikka-alan väitöskirja ja yritys valitaan vuosittain Optiikan ja Fotoniikan päivien (OPD) yhteydessä.