Month of Photonics 2022
November 1, 2022
–
November 30, 2022
EET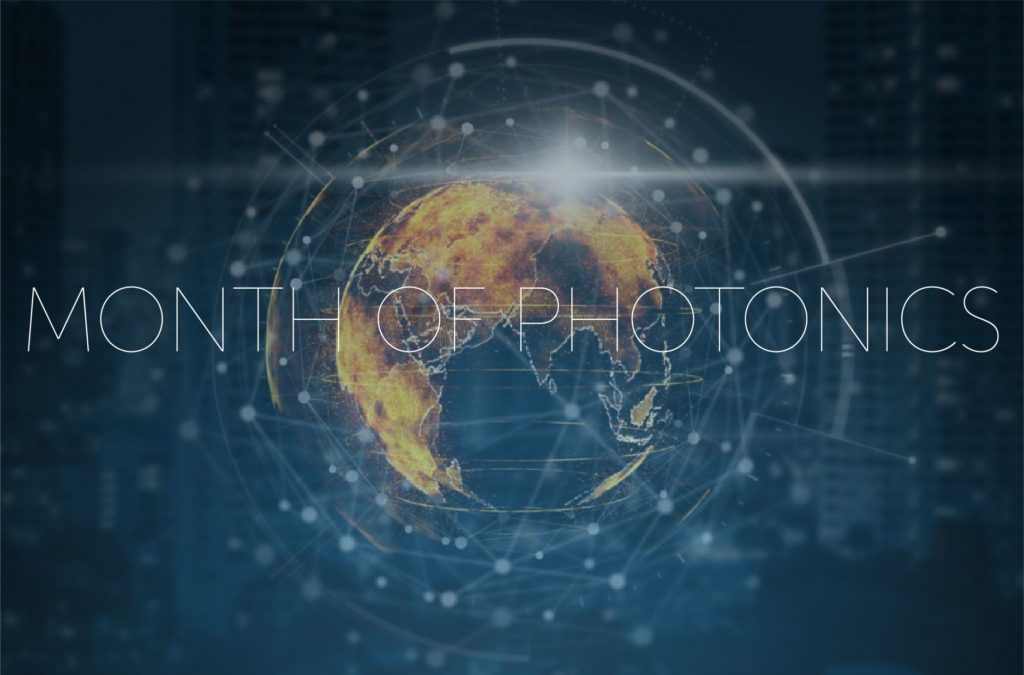 November is a month that brings together companies, researchers, teachers and students in the fields of Photonics and all other field that use Photonics. Whether working in photonics and high technology or studying in the field or just being curious about photonics, many events held during the month offer something for everyone.
During November follow Photonics Finland calendar to browse through all the available events and join them as it suits your availability. There will be activities related with the opening of the Photonics Center in Joensuu, Applications of Photonics course, Forest and Photonics, Photonics4Forestry workshop, different trainings, European Optical Society – Finnish Student Club events, Women in Photonics events, company visits and many more.
Month of Photonics is a joint effort of many actors: Photonics Finland, Photonics Center, Karelia University of Applied Sciences, Riveria, University of Eastern Finland, Business Joensuu and the Flagship of Photonics Research and Innovation (PREIN).
All times are in EEST time zone

2.11. Wednesday

10:15 – 11:00
Location: Futura F100 or online HERE
Applications of Photonics Course
Vaisala & Lasse Kauppinen
'Optical measurement technologies'
Event Details HERE


3.11. Thursday

12:15 – 13:00
Location: Futura F100 or online HERE
Applications of Photonics Course
Sensmet & Toni Laurila
Using Light to See in Real-time What's in Water?
Event Details HERE


7.11. Monday

Photonics Center – opening week
Event Details HERE
14:15 – 15:00
Location: Photonics Center or online HERE
Applications of Photonics Course
Dispelix & Antti Sunnari
Alternative Reality
Event Details HERE

15:15 – 16:00
Location: Photonics Center or online HERE
Applications of Photonics Course
Beneq & Sami Sneck
Optical ALD Coatings
and
Chipmetrics & Mikko Utriainen
Advanced measurement tools for ALD thin films
Event Details HERE

8.11. Tuesday

Photonics Center – opening week
Event Details HERE

Metrology for XR & Freeform Optics
Event Details HERE

9.11. Wednesday

Photonics Center – opening week
Event Details HERE

Forest&Photonics 2022
Event Details HERE and Registration HERE

PREIN Workshop on Quantum Technologies
Event Details and registration HERE

10:15 – 11:00
Location: Futura F100 or online HERE
Applications of Photonics Course
Specim & Katja Lefevre
Hyperspectral imaging in industrial applications
Event Details HERE

11:15 – 12:00
Location: Futura F100 or online HERE
Applications of Photonics Course
Arbonaut & Tuomo Kauranne
Photonics and forest
Event Details HERE


10.11. Thursday

Photonics Center – opening week
Event Details HERE

Forest&Photonics 2022
Event Details HERE and Registration HERE

PREIN Workshop on Quantum Technologies
Event Details and registration HERE
12:15 – 13:00
Location: Futura F100 or online HERE
Applications of Photonics Course
Kuva Space & Jarkko Antila
Understanding Space-borne Hyperspectral
Event Details HERE

13:15 – 14:00
Location: Futura F100 or online HERE
Applications of Photonics Course
Spectromics & Markku Keinänen
Application of imaging spectroscopy in forest sciences
Event Details HERE

14:00 – 18:00
Location: Photonics Center
Photonics4Forestry workshop
Event Details and registration HERE


11.11. Friday

Photonics Center – opening week
Open House: Event Details HERE

12:00 – 13:00
Location: Photonics Center
Visit and demos at Color Research Laboratory

13:00 – 14:30
Location: Photonics Center

Meet European Optical Society-Finnish Student Club
Event Details HERE

16.11. Wednesday
10:15 – 11:00
Location: Futura F100 or online HERE
Applications of Photonics Course
Oura & Jukka-Tapani Mäkinen
Integrated photonics of Oura smart ring
11:15 – 12:00
Location: Futura F100 or online HERE
Applications of Photonics Course
Planmeca & Vesa Varjonen
Practical photonics in dental and medical devices

17.11. Thursday

12:15 – 13:00
Location: Futura F100 or online HERE
Applications of Photonics Course
Valmet & Pekka Suopajärvi
Valmet Quality measurement principles

24.11. Thursday

Visual Festival
Location: Botania, Joensuu
Event Details HERE

25.11. Friday

Visual Festival
Location: Botania, Joensuu
Event Details HERE

26.11. Saturday

Visual Festival
Location: Botania, Joensuu
Event Details HERE

27.11. Sunday

Visual Festival
Location: Botania, Joensuu
Event Details HERE

30.11. Wednesday

14:00 – 15:30
Location: Photonics Center
Women in Photonics – Autumn Meet Up
Event Details HERE
For any question contact Ana Gebejes (+358414760113, ana.gebejes@photonics.fi)